After my first visit to Italy, I developed a passion for cooking. After scouring dozens of old family recipes, cookbooks and anything I could find on the internet, I've found some recipes that I am particularly fond of. I've included them on this site, along with some links to other sites that offer really terrific Italian recipes. You'll find those links below.
If you have a great recipe that you'd like to share, email it to me and we'd love to included on the site. Buon Apetito!!
This is a really cool site that shows you how to make home made pizza.
I love great panini. This is a great source for recipes.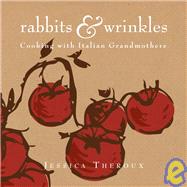 Cooking with Italian Grandmothers : Recipes and Stories from Tuscany to Sicily